The 2014 Golf Season Starts In:
countdown-clock here
Welcome to the St. Louis Post-Dispatch MULLIGAN MATCH-UP!

Chose golfers you think will finish first through tenth for 23 major tournaments over six months, including The Masters, The Players and the U.S. Open. Best picks win prizes for each tournament. Prizes include a $250 gift card to Golf Smith, Fathead® wall decals, gift certificates to Granite City Food & Brewery and more.

PLUS, here's where the Mulligan comes in:
Each tournament, every entry (regardless of score) will be entered into drawings to win additional prizes!

You can form your own leagues with friends, communicate via message boards and use other community tools.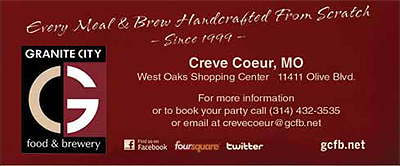 WANT TO PLAY ON YOUR MOBILE?
We'll text you a link to play!
GET LINK